Member Directory
Greg Whitehead

, CPA, CFP®

Accountant

Financial Planner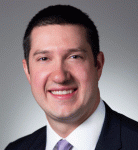 Accountant and Financial Planner
MELVIN, BIBB, SEGARS & ASSOCIATES, P.C.
303 Williams Avenue
Suite 129
Phone:
256-533-7040 ext. 107
Return to Member Search Results
Membership information is to be used only for purposes of the Financial & Estate Planning Council of Huntsville and public inquiries. This information may not be used for solicitation purposes.