For Professionals
For information on joining this Estate Planning Council, please reference the "Application Form" page of this website or visit the "Contact Us" page.
---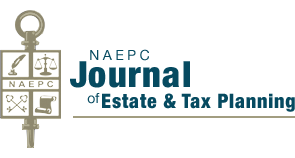 Regular Columns and Reports
Editor's Note: Strategic Estate Planning: The Perfect Storm
Complimentary Video: Hartman Axley: The Heart of NAEPC (Video)
Features​
The CARES Act
Investment Location Planning: Tax, Estate and Asset Protection Considerations
Heckerling Musings 2020 and Estate Planning Current Developments
Don't Leave It All on the Field: Why Athletes Require Special Planning
11th Annual Domestic Asset Protection Trust State Rankings Chart
Managing The Remote Law Practice
IRS Issues Relief to Foreigners Stranded in the United States due to Coronavirus
A Noteworthy Dichotomy: Valuation of Intrafamily for Transfer Tax Purposes
Federal and Ontario COVID-19 Relief Measures for Businesses and Individuals
News Nook: A Compendium of Current Affairs
How the Hybrid Domestic Asset Protection Trust Has Changed the Entire Asset Protection Industry
Emergency Remote Notarization and Witnessing Orders by State
COVID-19: Canadian Federal and Provincial Government Relief Measures – Remote Signing of Wills and Powers of Attorney
NAEPC Monthly Technical Newsletter
Read the complete Journal issue.
Get notified when new NAEPC Journal Issues are released.
---
Member Benefits
Members of NAEPC and affiliated local councils can take advantage of discounts on benefits, programs and services through our member benefit providers. Visit the "Member Benefits" page of this website to learn more.
---
58th Annual
NAEPC Advanced Estate Planning Strategies Conference
with Pre-Conference Sessions for Estate Planning Council Leaders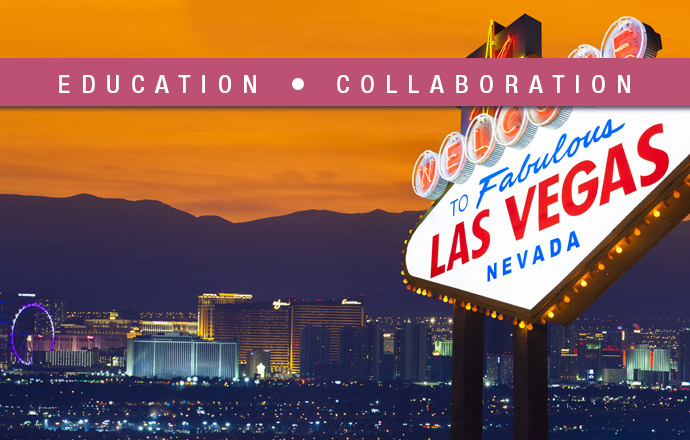 November 2 - 5, 2021 - Las Vegas, Nevada
While NAEPC is saddended to have cancelled the 57th Annual Conference scheduled for November 2020, we are looking forward to welcoming everyone back to Las Vegas in 2021.
The 58th Annual NAEPC Advanced Estate Planning Strategies Conference will feature nationally-recognized speakers on advanced planning topics of interest to allied professionals and offers council members an opportunity to build upon their local relationships by creating a national network of multi-disciplinary estate planning professionals, the ability to collaborate on cutting-edge ideas and trends, and to earn up to 17 hours of continuing education credit.
Learn more about the 58th Annual NAEPC Advanced Estate Planning Strategies Conference
---
Accredited Estate Planner® Designation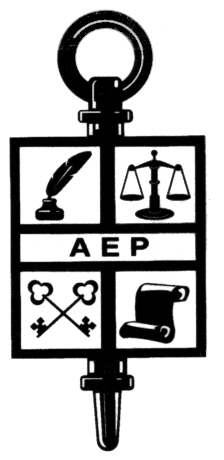 How can you gain a "leg-up" on your competition in your estate planning practice? Obtain the Accredited Estate Planner® (AEP®) designation. Professional estate planners can achieve a nationally-recognized, graduate level accreditation that acknowledges their experience and specialization in estate planning. Awarded by the National Association of Estate Planners & Councils to estate planning professionals who meet strict requirements of education, experience, knowledge, professional reputation, and character, the AEP® designation helps both clients and colleagues understand your belief in, and dedication to, the team concept of estate planning.
The designation is available to credentialed professionals actively licensed or certified as an accountant; attorney; insurance and financial planner; philanthropic advisor; or trust officer – holding one or more of the following credentials CAP®, CFA, CFP®,ChFC®, CLU®, CPA, CPWA®, CSPG, CTFA, JD, MSFS, and MST– who are devoting at least a third of one's professional time to estate planning. Eligible applicants must meet stringent qualifications at the time of application and commit to ongoing continuing education and recertification requirements.
Join the growing group of professionals who recognize the value of holding the premier estate planning professional designation. Become an Accredited Estate Planner® designee. > Learn More
---
Estate Planning Law Specialist Certification
The Estate Planning Law Specialist (EPLS) certification is available to attorneys and is administered by the Estate Law Specialist Board, Inc., an attorney-run subsidiary of the National Association of Estate Planners & Councils. Attorneys who become board-certified under this program demonstrate a high level of professionalism and commitment to the concept of specialization. This program is currently the only program, other than certain state bar association programs which are only for residents of their particular states, accredited by the American Bar Association to Board-certify attorneys as Estate Planning Law Specialists. Many states permit lawyers to hold themselves out as specialists if their certification is awarded by an ABA-accredited program. Each lawyer, however, must consult the rules in his or her own state to determine how such a certification can be presented to the public. > Learn more